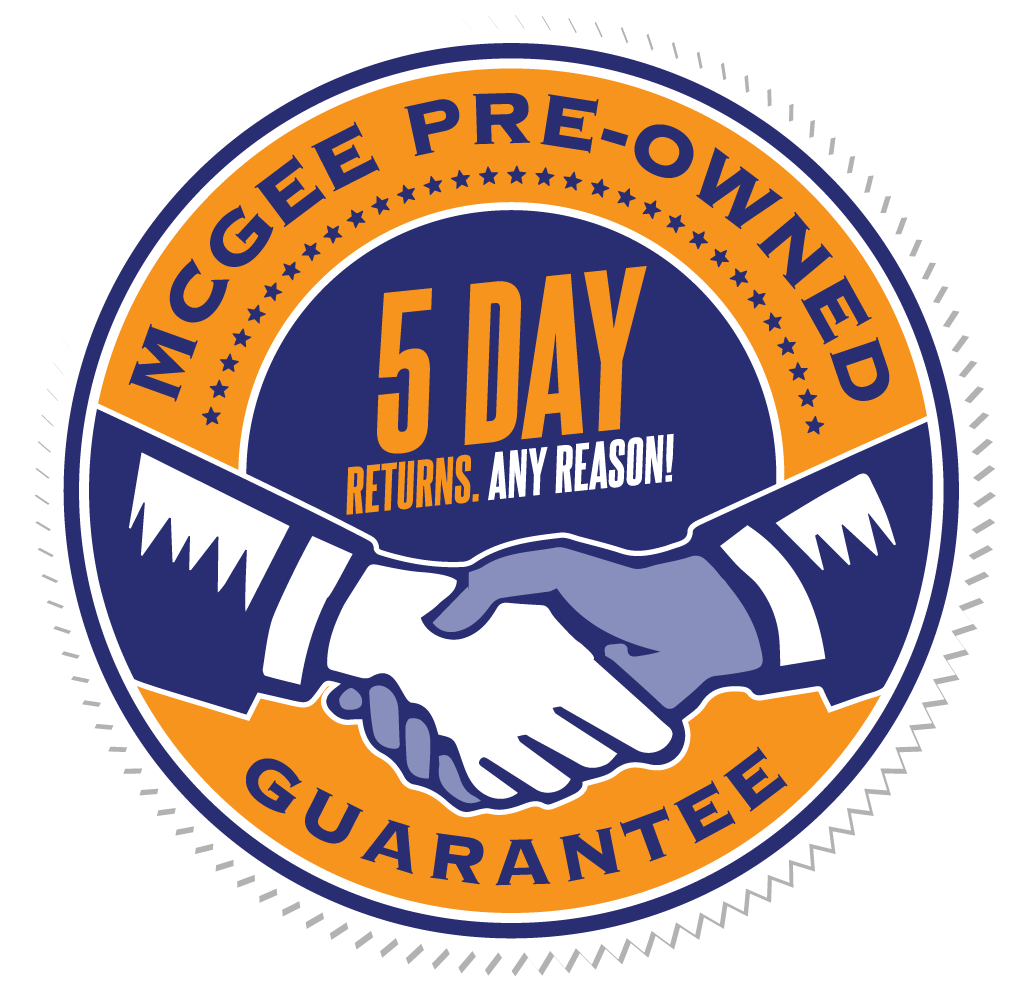 WHAT IS
The McGee Pre-owned Guarantee?
If you are unhappy with your McGee Toyota of Claremont Pre-Owned Vehicle purchase for ANY reason, you have 5 days to return the vehicle or 30 days to exchange the vehicle.
SHOP PRE-OWNED
restore 30 DAY RETURNS
For thirty days after you take delivery of the Vehicle, you may return the Vehicle to the Dealership for a credit towards the purchase from the Dealership of a different (pre-owned) vehicle of equal or greater value.
The amount of the credit will be the Vehicle's purchase price. You must deliver the Vehicle to the Dealership by close of business on the 30th calendar day following the delivery date in the same condition in which you received it with no more than 1,000 miles additional to the contracted documented mileage.
You may not return the Vehicle if it is damaged or has been driven for more than 1,000 miles. The Dealership will treat the return of the Vehicle as a trade-in towards the purchase of a different vehicle from the Dealership.
*The 30 Day Exchange Program is available only to residents of NH/VT. The exchange is subject to bank approval if applicable. *Excludes specialty vehicles (convertibles, AMG, M, exotic cars including Porsche)