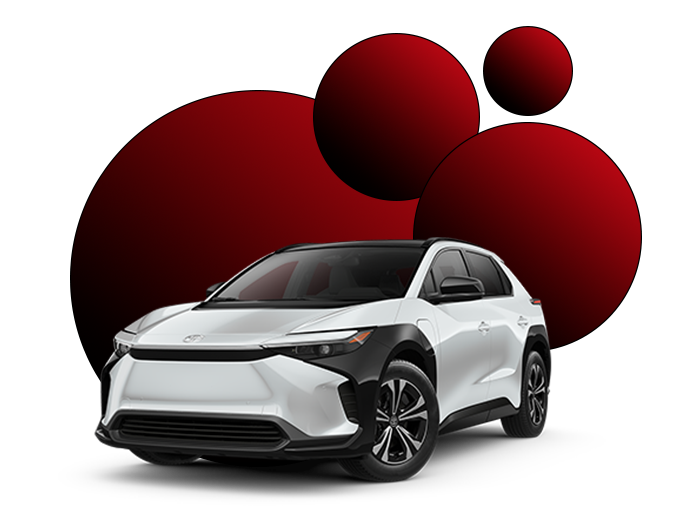 bZ4X
---
View Inventory
The new bZ4X brings attitude and edgy style with 100 percent electric power. Experience the modern vehicle packed with advanced technology and plenty of horsepower to enjoy being on the road. Available with single or dual electric motors and optional all-wheel drive, you can get up to 214 horsepower and 248 pound-feet of torque. Recharge at home or public stations around West Caldwell for driving ranges up to 252 miles.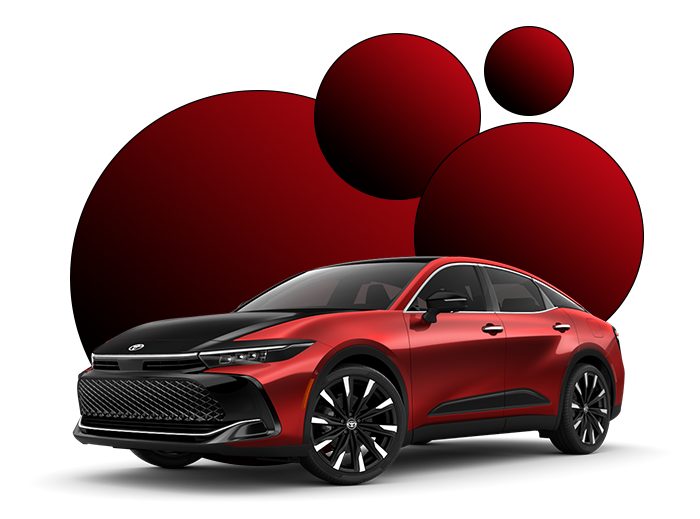 Crown
---
View Inventory
The Crown is all new, back from a decades-long hiatus in the United States. The stately sedan is roomy like an SUV with a powerful Hybrid MAX powertrain capable of up to 340 horsepower and 400 pound-feet of torque. Acceleration is an enjoyable 5.7 seconds to get from zero to 60mph. The newest in the lineup, the Crown will come equipped with all the newest entertainment, safety, and driver assistance technology to go along with its capable hybrid engine options.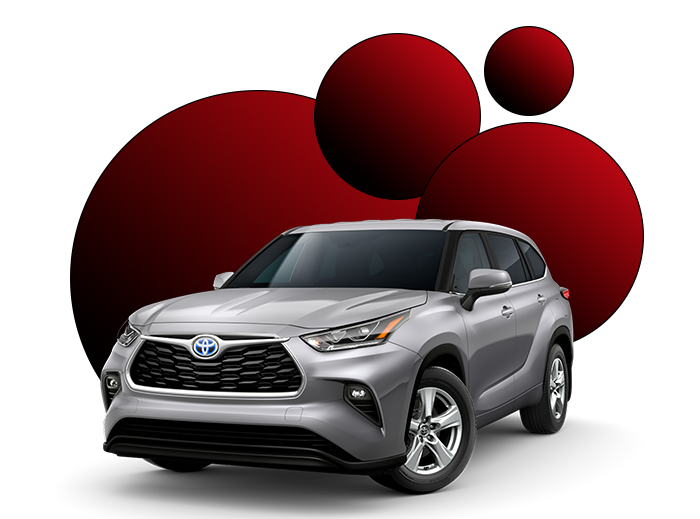 Highlander Hybrid
---
View Inventory
The new Highlander Hybrid is the perfect way to have your cake and eat it too. Enjoy a great, midsize SUV fit for your modern lifestyle with a powerful hybrid powertrain to maximize your fuel efficiency and save money at the pump. The Highlander Hybrid comes equipped with a 2.5-liter four-cylinder engine mated to dual electric motors for a combined horsepower of up to 243 and options for front- or all-wheel drive.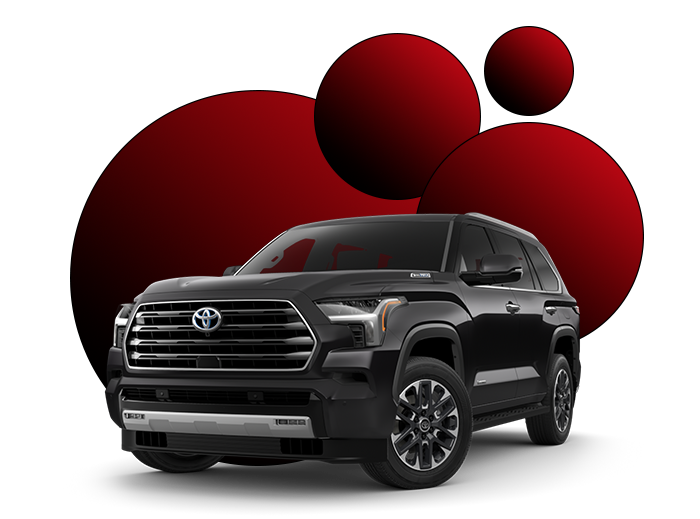 Sequoia
---
View Inventory
The new Toyota Sequoia is redesigned for with handsome styling on top of a pickup truck platform for a large three-row SUV that meets the needs of most families around West Caldwell. Enjoy modest fuel efficiency for such a large vehicle with the powerful i-FORCE MAX Twin Turbo V6 Hybrid capable of 437 horsepower and 583 pound-feet of torque. Do all the things and increase your fuel efficiency with an impressive hybrid engine to power your active lifestyle.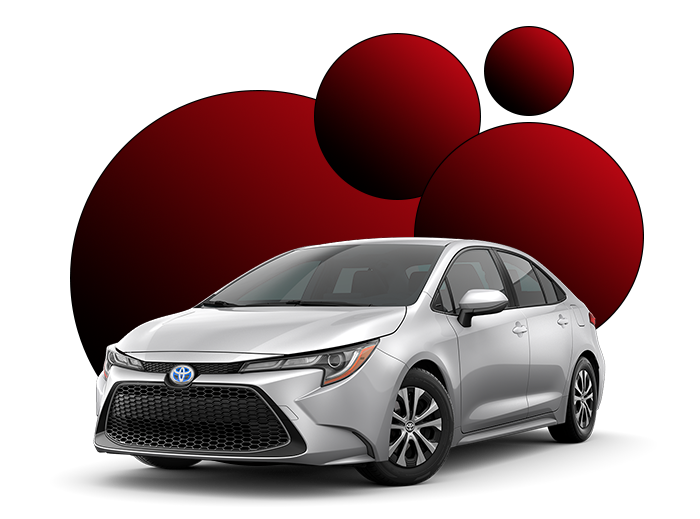 Corolla Hybrid
---
View Inventory
The beloved Toyota Corolla Hybrid brings affordability and maneuverability, high-end styling, and impressive fuel efficiency. Stretch your gas dollars with up to 50 MPG combined highway and city driving efficiency. The Corolla sedan continues to set the standard for small sedans that bring practical solutions to everyday driving with all the modern technology you would expect from a new vehicle.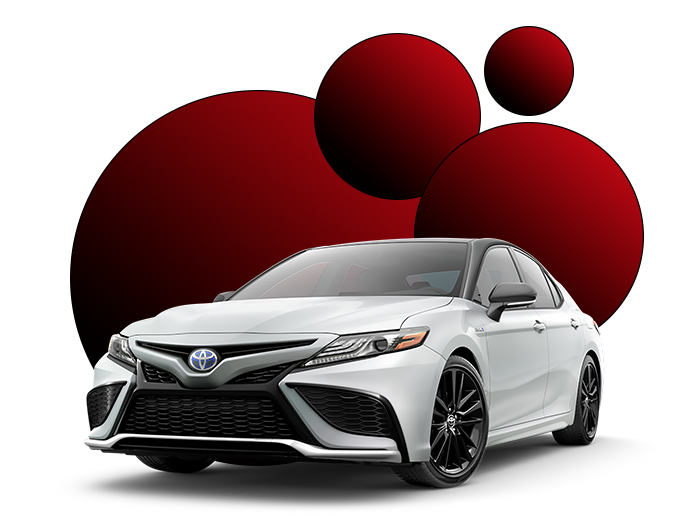 Camry Hybrid
---
View Inventory
The quintessential family sedan is better than ever with an efficient 2.5-liter four-cylinder engine that can push your MPGs over 50 miles for combined city and highway efficiency numbers. Inside, the hybrid sedan is spacious and comfortable, with the higher trim levels offering lux materials and high-end upgrades. The newest Camry hybrids also have more room in the trunk thanks to relocating the hybrid battery packs under the rear seats to help maximize cargo space.
RAV 4 Hybrid
---
View Inventory
The hybrid compact SUV is faster and more efficient than the regular gas version, so you can enjoy the nimble RAV 4 with a hybrid powertrain capable of producing 219 horsepower. For even more capability, you can opt for the offroad Woodland Edition, that sports all-terrain tires and beefed up style that includes practical upgrades to tackle trails and changing road conditions.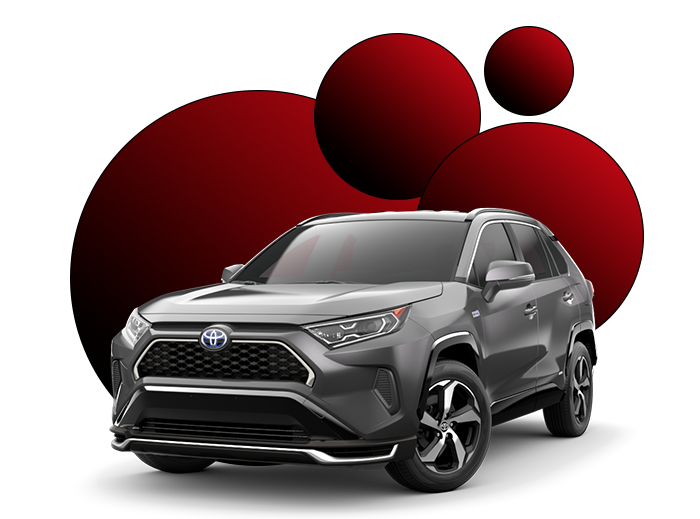 RAV 4 Prime
---
View Inventory
The adventure continues with the highly anticipated RAV 4 Prime. The plug-in hybrid boasts 302 horsepower and an all-electric driving range of up to 42 miles so that you can enjoy more freedom from the gas pump. Recharge at home or a public charging station to take full advantage of the electric capabilities without sacrificing power and performance. The all-new RAV 4 Prime is in high demand, so contact us if you want to go on the waitlist to get yours.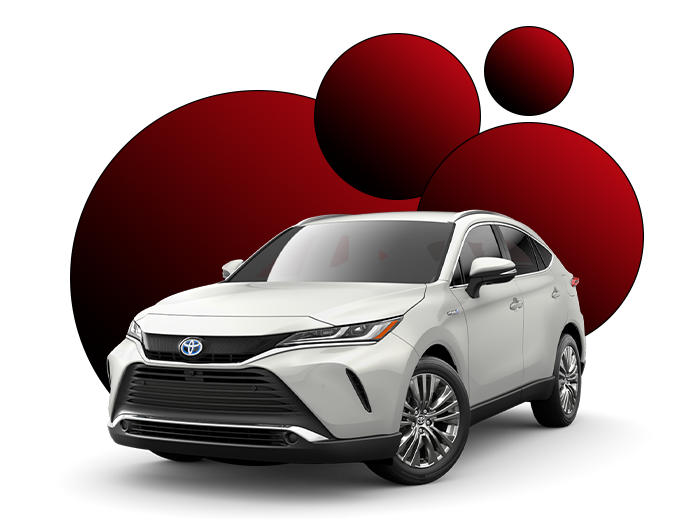 Venza
---
View Inventory
The Toyota Venza is our midsize SUV that comes exclusively as a hybrid with all-wheel drive. The hybrid engine is paired with triple electric motors for 219 horsepower and combined fuel ratings of up to 39 MPG. Enjoy sleek styling and bonus features like the techie electrochromic panoramic sunroof - or smart roof - that can make the glass turn opaque with the touch of a button.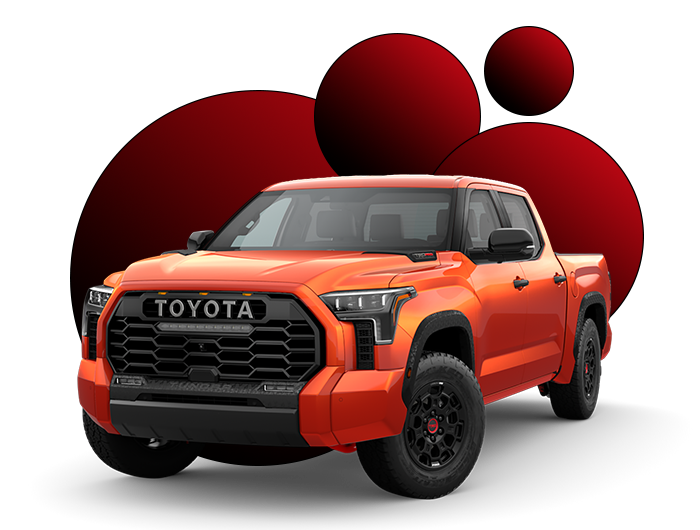 Tundra i-FORCE MAX
---
View Inventory
The Toyota Tundra continues to rule the road, especially with a powerful hybrid version capable of producing 437 horsepower and 583 pound-feet of torque. That's enough strength to haul up to 12,000 pounds. The Tundra is tough enough to accomplish all your work goals and flashy enough for a night on the town.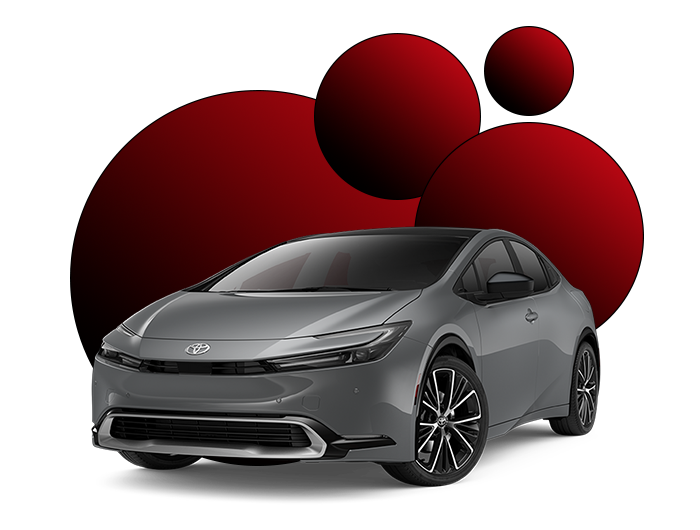 Prius
---
View Inventory
The original hybrid sheds its iconic, albeit ugly exterior with a supermodel makeover. The hybrid powertrain is more powerful and efficient than ever, capable of producing 194 horsepower, and equipped with all-wheel drive. The new exterior has an upgraded interior to match, featuring a tablet-like command center with an available 12.3-inch infotainment screen. A digital instrument cluster behind the steering wheel brings the old hatchback hybrid into a new age of electrified vehicles to go along with the technical upgrades.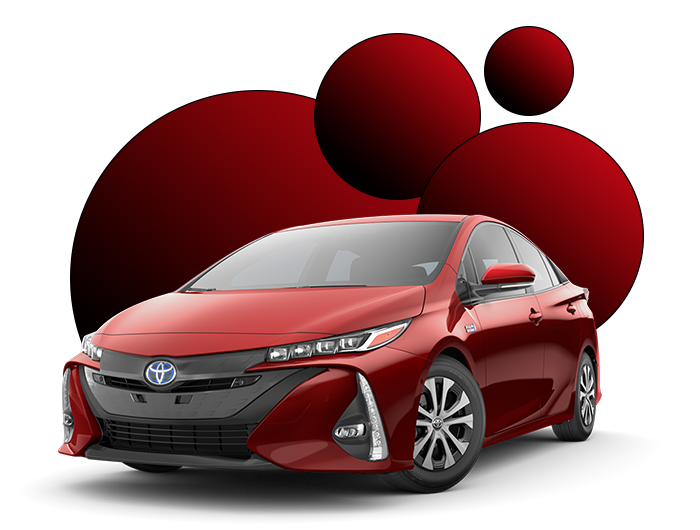 Prius Prime
---
View Inventory
The plug-in hybrid of the iconic hatchback also returns with a sleek restyle that gives it the modern appeal you would expect from the new electrified vehicle. The new body style is not just for looks; with a wider stance, you'll also have more room for people and cargo. More upgrades include a more robust hybrid powertrain for a gas-free range of up to 40 miles per charge and increased power output of up to 220 horsepower, a significant upgrade from the previous model year. Discover the newest technology upgrades along with the flashy new look.
Reserve The EV of Your Dreams
at McGee Toyota of Claremont
Reserve your EV using the form below. Our team will be in contact with you to get you behind the wheel of your dream EV as soon as possible. We look forward to hearing from you!
RESERVE NOW
* Indicates a required field